Puppies are playful, and so are children. If you are thinking of getting a puppy, it is important to prepare your kids in advance. Choose a breed that fits well with your kids and family at large.
Having a puppy as a pet will give your kid(s) a company to play with. Therefore, preparation is crucial so your kids will not mess up with the puppies even as they grow into big dogs. Below are tips on how to prepare a house for a dog.
Get Prepared With This Puppy Proof Checklist For a New Puppy
Bringing home a dog without any planning can become a problem. Preparing is definitely the best way to go when it comes to getting a new puppy. First, you have established some security measures, and you also have talked to your kids about the possibility of acquiring a new dog for the family.
There are a few tweaks you need to make, especially if you are moving into a new home. Here are is the complete new puppy checklist to follow before bringing home a new dog:
Benchmark your kids with your friends dog
You may have some of your friends who have puppy/puppies in their home. Take your kids there so that they interact with them. Allow them to engage in some activities like feeding the puppies and taking them for a walk. Kids will be inquisitive as they want to know their puppy friends, the age, and many others.
This will also give them the idea of what name to give their pet once they have it. This creates a strong bond between the dogs and the children. You may also request to have the friends' dog at your home for some time and teach your kids on how the basics of grooming for such a pet. Make sure you supervise all these activities and correct where the kids might go wrong.
Take your kids for bench-marking at friend's houses or the places where dogs are allowed in public. They will learn through observation and making your work easy when teaching and supervising them.
Teach Kids about Dog Respect
If annoyed, the dogs may be violent and cause harm. The way they approach the dog's matter. Teach them to approach them calmly. The dogs also need to have their time alone. Your kids should try as much to let the dogs eat peacefully and sleep comfortably. They need no disturbance.
Some things that kids do that may irritate the puppies are like pulling their tails, ears, plucking their fur. They may get annoyed and react wildly. Your kids should also keep some distance from these pet friends. The muzzle should not be so close to their face.
Let the children understand and practice all these activities. They should also be aware of some games to play with their puppies since you cannot teach the puppies how to play with the children. The games played should be safe in that they do not hurt either of them.
Make Sure You Prepare Before You Bring Home A Dog
Get the place ready for the puppy. It needs a clean place free from debris that is likely to cause harm to it. The place should also be its feeding place and sleeping area. This keeps it safe and free from alarm.
Bringing home a new puppy without taking the proper precautions will set you up for stress and anxiety. It's always good to have a pooch that you can take care of and protect.
Ten things you should purchase for preparing your home for a new dog:
Food and water bowls
A couple of chew toys
Baby gates if you have stairs
Electronic dog doors and the dog crate
Automatic pet feeder
A vacuum that works for pet hair
Pet brush and dog nail clippers
Identification tag and dog collar
Pet Insurance
Food and water bowls are the first thing every pet owner should purchase. You'll need pet insurance after you have purchased the dog. This is something we recommend getting prior to your first vet visit. Make use of this list. It is going to make it way easier for you when finding everything you need for your new dog.
Before you bring home a dog, make sure you purchase a vacuum that can handle pet hair. We have a featured post where we've done all the research for you. The right tool, "in this case a vacuum," can go a long way. Another thing we recommend is to create a fun space for your dog. Just pick a small area of your home where you can place all your pooches toys.
Carry along with your kids when shopping for the puppy supplies. They will help you select the supplies they think suits the puppies. This also teaches them about commitment to their pet and financial responsibility.
Some puppy supplies may include grooming supplies, a small toy, food, tags, water bowls, and collars. You can get all of this together within two days. If you shop online, this could be quicker.
Establish Dog Ownership Responsibilities On Your New Home
If you have more than one kid, distribute work to them accordingly. For instance, when one does the grooming for the puppy, the other one should know the food the puppy will consume and wash the dishes. You will realize that your kids become responsible as they grow.
They will have a sense of ownership and cannot let the puppy go hungry. These duties should be carried out consistently and become a habit. The puppy will also get used to them even as it grows into an adult dog. Obviously, the parents will be responsible for taking the pet to the veterinarian.
Make Sure Your Child Is Old Enough to Understand
Your child should be self-conscious in that they understand the dangers of mishandling a pet. In as much as they will spend most of their time with their pet friends, they should practice physical safety. When the child is too young, you will need to spend more time supervising them and the puppy.
Teach Children About Dog Empathy
Pets are like friends, and therefore they need not be mistreated. You should consider their emotions, too since they also feel pain and get hurt. Understand your child's interest in a pet, and this will depend on how they will treat it. If they like it, they are unlikely to mistreat it.
Are The Kids Excited About Having a New Dog or Just a Puppy?
You will find out that most children want puppies that they can play around with, but the moment they puppy outgrows them, they lose interest. It is one of the reasons you find many adult dogs roaming around the streets. The kids should show the need to own a dog, not just a pup.
Look for A Trustworthy Breeder Before Buying a New Puppy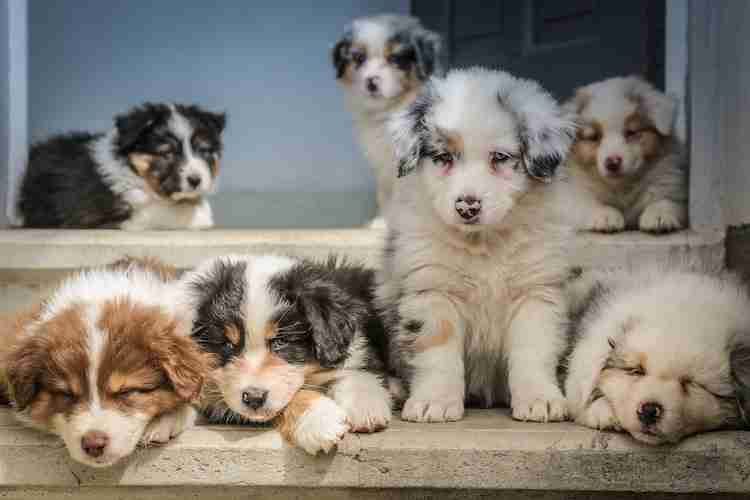 A breeder is better positioned to explain the different kinds of dogs, their behavior, how to train and feed them, among others. The kids, therefore, may follow the breeder's advice about their pet more than they would follow yours. Let them also learn how to groom the puppies by themselves and also to take the necessary precautions.
Seek advice from the breeder on how to train your puppy on different habits. Training a young puppy is easier as they learn faster, and this gets interesting. 'You cannot teach an old dog new tricks.' The earlier you train the puppy, the better. Make sure you get a new dog from a reputable breeder.
Final Words
Children need to have a good time with their puppy friends when playing or cuddling. However, they should ensure that the game is safe and causes no harm. Before you buy your kid a puppy, ensure that you take them to a friend's place where there is a puppy and allow them to interact well. This training course will help you get some essential tips.
Let them engage in feeding and grooming the puppy. Their relationship with the puppy gets to be strong. You will learn from there whether they only need a puppy for games or an adult dog too. Don't hesitate to contact us or to leave a question in our comment section.
You can ask us anything related to your puppy's acquisition. You're not alone in this process, and we can guide you step by step on your dog's journey. Ensure they learn how to play safely with the puppies. You are now ready to bring a new dog home and start having special times with your new pooch every day.

Hi! I'm Karen and a certified dog lover. As a freelance writer and blogger, I do my best to squeeze in some time with my dogs, learning more about the way they act and how I can make sure that they continue to stay well-cared for by yours truly.
My dogs have helped me through a lot, and this is my way of giving back to them! Besides animals, I also love to travel and cook, having explored my country's restaurants and unique places. Follow me as I show you all the amazing tips and bits of information I learn along the way about our furry friends!