It is extremely hard to find a cuter pet than a French Bulldog. This lovely breed is alert, irresistible, and affectionate. However, finding a French Bulldog breeder can be challenging at times.
The favorite resting place of this funny little dog is firmly on its owner's lap due in no small part to the loyal and loving personality of French Bulldogs. It is an amazing popular breed and prefers to spend lots of time with its owner. When searching for French Bulldogs for sale, it's worth bearing a few things in mind.
Finding a reputable French Bulldog breeder who has healthy French Bulldog puppies for sale but which offers affordable prices is no simple task. The insane popularity of this breed has increased over the past few years, and now, French Bulldog puppies are in hot demand and often have a very high price tag.
Sadly, this has resulted in many hobby breeders trying to get in on the action in order to make some quick money by selling substandard puppies.
This does mean you will need to pay extra attention to the credentials of the breeders you contact who have French Bulldogs for sale. In this amazing article, we will discuss all the aspects you need to know when looking for Frenchie puppies for sale.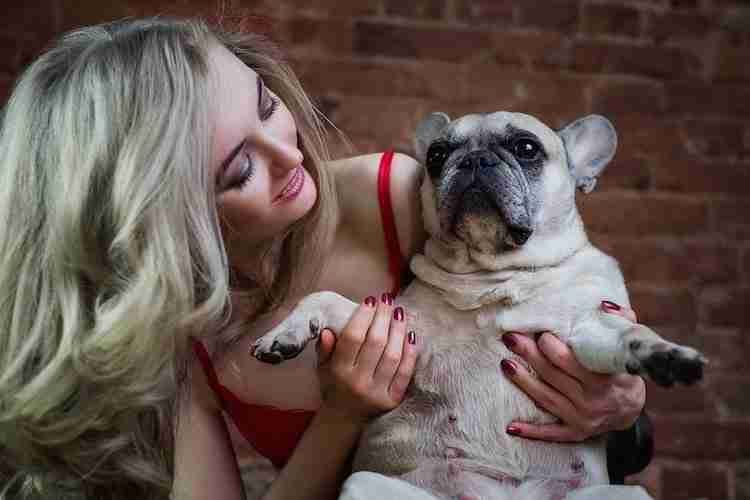 1. Where can I find French Bulldog puppies for sale?
If your intentions are to purchase a French bulldog from a breeder, the first thing to check is whether they are officially registered with the American Kennel Club (AKC registration). Check the credentials carefully to ensure the breeder is genuine. If you come across a listing that doesn't look right, you can report the person selling French Bulldogs via fake registries to the American Kennel Club or to your local animal welfare organization.
Take note of poor descriptions of the puppies a breeder has for sale. A short description could point to the breeder having bought a litter of puppies to sell rather than breeding them properly.
An excellent place to start in order to find a whole host of reputable French Bulldog breeders is online. Also, read this amazing bulldog facts before making a purchase.
2. The importance of Buying French Bulldog Puppies from a reputable breeder
Reputable breeders select the sire and dam extremely carefully when breeding French bulldog puppies. If questionable bloodlines are used in the breeding process, it can result in the French Bulldog puppies having disturbing medical conditions or displaying unwanted social traits that are difficult to train out of your new puppy.
Finding healthy French bulldog puppies for sale from a reliable breeder is essential. An inexperienced or disreputable breeder might display some of the following behaviors or traits.
They hesitate to provide the medical background of the puppy
Unregistered with the American Kennel Club
No health or vaccination guarantee
Unable to answer basic questions about a French bulldog's breed
Selling many puppies from different litters of different breeds at the same time
Mostly selling puppies to stores
Selling puppies who have not been toilet trained or socialized
Offer a shipping service where you aren't able to view the puppy before you buy
Allowing puppies to be sold before they are twelve weeks old
Unable or unwilling to allow you to meet the puppy's parents
Finding a French Bulldog breeder might take more time and research than what you think. Here is a great source for finding a bulldog collars.
3. Reasons to buy a French Bulldog puppy
There are many adorable characteristics you will come across when looking for a French Bulldog puppy for sale. However, any responsible pet owner will spend some time thinking about why they want this particular breed in their life. French Bulldogs are not suitable for every owner, check out the list below to help you decide if a French Bulldog puppy is a right choice for you.
Breed Highlights
Positives
Generally good with children, but should always be supervised by an adult
Very happy living in an apartment or house
Fun-loving and mischievous
Good choice for first-time dog owners
Need short walks a few times a day rather than long ones
Low shedding, although they drop more hair in the spring and the autumn
Wonderful companions because they are so eager to please
They are people-oriented and highly personable
Negatives
Expensive to buy a pedigree puppy from an established breeder
This breed can be slow to train, and especially to house train
Can be demanding and stubborn at times
Prone to develop "Small Dog Syndrome" if pampered
They are possessive of owners and families
Need to pay attention to skin folds and tail infections
Prone to certain congenital and hereditary health issues
Do not tolerate being on their own and often suffer from separation anxiety
Tend to overheat very quickly in warm weather because of their flatter faces
Prone to deafness in one or two ears, should be BAER tested at six weeks old
4. Will it be easy to train my French Bulldog puppy?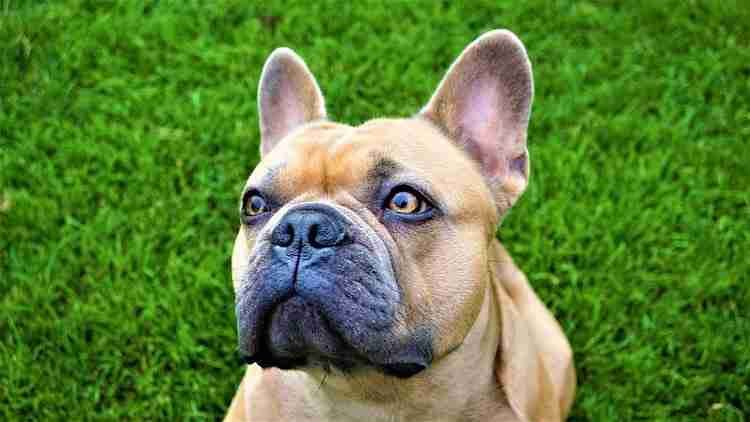 If the positives outweigh the negatives on the list above, the next thing to consider when looking at Frenchie puppies for sale is your own lifestyle and experience in training a well behaved, happy dog.
Many people assume that a new puppy will be like a blank slate. Easy to train and well behaved from the start. Sadly this is not true. A new puppy is like bringing a mini-tornado into the house! Its personality will already have started to form before you bring him or her home.
While French Bulldog puppies are generally happy, adaptable, and social, their bloodline and genetics can play a huge part in the final development of their personality. All dogs, no matter what breed they are, will develop a 'place in the pack' early on in the first 5 to 8 weeks of their lives.
Some will want to be the 'Alpha' or top dog – these puppies are generally harder to train because they think they should be in charge, but are confident when they're older.
Middle of the pack or 'Beta' dogs are generally easier to train and less dominant over food and toys. The smallest, most shy, or 'Omega' puppies are usually the runts of the litter. Sweet and kind, they are eager to please but can be shy and under-confident.
Common Questions about Frenchies
Much is dependant on the personalities of the parents. Other elements are decided by how well socialized the puppy is while it is still living with the breeder. Ask some questions when viewing any French Bulldog puppies for sale to see what you can expect.
Has the puppy been brought up in the house and exposed to normal household noises such as the hoover?
Is the puppy used to being handled by adults and children?
Can I see the pup's mum and dad check their temperaments?
Is this puppy used to cats and other dogs who also live in the house?
Where is the puppy happy to sleep? Does it prefer to be in a basket or a crate?
Has the puppy displayed any unwanted behavior such as snapping or being protective over its food?
If you were keeping one pup from the litter, which one would it be?
If you want to make an excellent start early on, once your new Frenchie pup arrives home with you, take part in puppy lessons in small groups. Here you will learn about upbringing, behavior, and socialization, and your new pup will have a chance to play with other dogs and start their training journey. As a new French bulldog owner first weeks are also the most crucial and firm rules delivered to your pup with confidence, makes a world of difference.
5. What about adopting French Bull dogs?
There are many shelters that have Lilac French Bulldogs ready for you to adopt. Many people assume that adopting an adult French Bulldog rather than searching for a French Bulldog puppy for sale will mean you get a well-trained dog with few issues. However, adult dogs often come with their own problems and are not always as easy to have in your life as a puppy you can train from the start.
Rescued French Bulldogs can suffer from many issues and unwanted behaviors. This is often because they have not been walked enough or have been left for too long on their own. The important things to look for in any adult French Bulldog you are hoping to rehome are:
Are they generally well socialized with humans and other animals
Do they have a specific issue, perhaps with other dogs?
Do they have any known health conditions
How good is their training, can they sit, lay-down, and come back when called?
Are they house trained?
Can they be left alone for any length of time?
To be able to choose a dog from the shelter properly, it can help to take someone impartial with you who has experience of dog behavior. Independent advice means that you receive a neutral assessment, although any reputable shelter will take steps to ensure they match the right dog with the right owner in the first place. Otherwise, the dog is likely to be brought back to the shelter once again.
As with a French Bulldog puppy mills, it's important to find a Frenchie that fits your lifestyle, budget, and with whom your whole family falls in love! Once you think you've found your furry forever friend, don't be in a rush to take him or her home straight away. Let the decision and thoughts sink in for a few days before making the final commitment.
Overall, you would be betting finding a French Bulldog breeder that is reputable.
Tips For Choosing the Right Breeder

Getting the right dog breed for your family is going to require some research. The great thing is that after you purchase your favorite breed, then breeding your dog can become an outstanding source of income for your family. Watch out for red flags when it comes to french bulldog breed standard tips and living conditions. Also, health and genetics play an important role when selecting the perfect breeder.
When it comes to finding a french bulldog breeder, it requires patience and dedication. There are plenty of available puppies and enough breeding stock. Take your time to read the breeder's guidelines and history. Also, any breeder will gladly provide you with any information regarding their loved ones. Feel free to ask for genetic testing before making the final purchase. More than often, you find unethical breeders will try to avoid providing information about the history of their breeds.
Ethical breeders will ensure that their puppies have outstanding living conditions. Keeping their loved one's health and genetics is the living code of a top breeder. Once you choose the right French bulldog breeder that you are going with, make sure that you sign a sales contract that includes all of the puppy's information. Also, whenever you receive the puppy, take immediately get a vet check, and that get an AKC registration.
Wrapping it Up
So there you have it, our amazing guide to help you when you are considering a French Bulldog puppy for sale or whether to adopt an adult Frenchie. Remember, finding french bulldog information about a breeder is not difficult, especially if you check online. Once you understand the breed standards, you are going to be a smart buyer, and you are also going to get a healthy puppy for you. Most buyers ask for genetic testing as life jackets before making a final purchase.
For potty training and other information, follow our blog. Also, keep in mind that french bull dogs do not come with a health guarantee. So you have to try to provide the best living conditions as possible to your new puppy, and keep them clean at all times. Welcome to the Frenchie World, you are now officially prepared for finding a French Bulldog Breeder.
Last Updated on 23/01/2023 by Karen Snow

Hi! I'm Karen and a certified dog lover. As a freelance writer and blogger, I do my best to squeeze in some time with my dogs, learning more about the way they act and how I can make sure that they continue to stay well-cared for by yours truly.
My dogs have helped me through a lot, and this is my way of giving back to them! Besides animals, I also love to travel and cook, having explored my country's restaurants and unique places. Follow me as I show you all the amazing tips and bits of information I learn along the way about our furry friends!