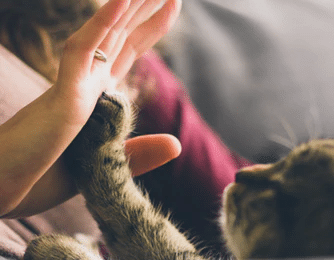 Every cat owner knows the anxiety that takes place when planning a trip. While we've all heard about the people who take their cats everywhere with them, most cat owners aren't able to do that. Finding a solution for the pet is usually a top priority. 
When thinking about the perfect person for taking care of their cat, people usually think of neighbors or friends. Sure, you can drop off the kitty at your friend's house or ask that nice lady from the neighborhood to check on him daily. But does your friend know how to handle an emergency? Plus, your cat will be stressed enough because of the fact you're not around. He won't need additional stress that comes with the change of environment. Or if you go with the neighbor, does the nice lady know how to give your cat the proper medicine, if needed? Trusting your home and all of your possessions to a neighbor is another issue. 
Of course, in an ideal scenario, you'll have a friend who loves cats and knows everything about them. This friend will also be prepared to spend time with your kitty daily – cuddling and playing included. Not all cat owners have one of these super-friends, but luckily, there's always the next best thing: professional cat sitters. 
Many people don't feel comfortable imposing on their friends or neighbors by making them responsible for their cat. Taking care of another person's pet is a great responsibility, and no one can do it better than a trained and licensed cat sitter. They know how to resolve any situation regarding your furry friend, and they are professionally trained to handle any emergency. Hiring someone with vast experience will give you peace of mind knowing your pet is well taken care of back home.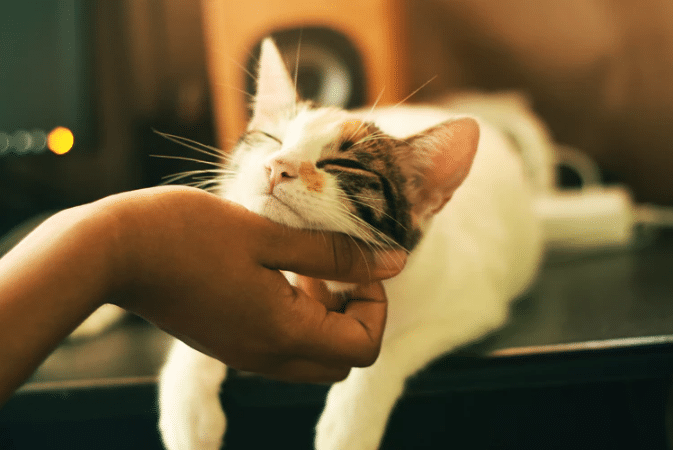 How to Find the Perfect Cat Sitter 
When searching for the perfect cat sitter, there are several things you need to keep in mind. The sitter has to be licensed and preferably highly experienced. A sitter who has handled a fair share of cats during their career will know how to behave in critical situations.  A good reputation is a must, and so are good cat-skills. 
Ask around for recommendations
The best place to start is to ask your friends, colleagues, and acquaintances for recommendations. It's very likely for someone who owns a cat to know about a good sitter. In fact, many pet sitters rely solely on their reputation and the word-of-mouth marketing strategy to get new clients. Another place to find useful recommendations is your veterinarian's office. Ask the doctor or staff members if they know about reputable cat sitters. In many office lobbies, you will find pet sitter business cards. You can also ask Google or Yelp for recommendations, or check with local organizations such as Pet Sitters International (PSI).
Choose your sitter carefully
The most important thing about finding the right sitter is understanding that both you and your cat must be comfortable with this person. The sitter is going to be staying at your home, and you will trust them with everything in that house. Make sure you talk to previous clients and hear all about their experience with the sitter. One cat owner won't lie to another, so talking to someone who'd trusted their pet with a particular sitter is the best thing you could do. After you find several reliable sitters recommended by people you know, have the candidates visit your home, and interact with your pet. This way, you will see if your cat likes them, and it will also allow you to ask some crucial questions.
Questions to Ask the Sitter 
Before making a decision, make sure to ask the following: 
If the sitter is licensed and if they use any insurance that bonds them to protect your pet and home from accidents.

What their services include – for example, is giving medication to the cat included in their rate, or would you need to pay extra.

If they only offer daily visits or if they're available to commit to the pet full-time. Some sitters have specific hours when they visit the cats, and some of them provide 24/7 care. 

Ask if the sitter will be the only person that comes into your house and gets in touch with your cat. 
Trusting your pet and your home to a stranger is no fun and games. The cat sitter you choose can make your life more comfortable, or they can create a disaster. It all depends on how carefully you pick them. Never rely solely on reviews you see on pet sitting websites. Always ask for personal recommendations, preferably from someone you know. Don't hesitate to ask around, and once you've found several candidates, don't hesitate to ask all the critical questions. Your cat will be thankful. 

Hi! I'm Karen and a certified dog lover. As a freelance writer and blogger, I do my best to squeeze in some time with my dogs, learning more about the way they act and how I can make sure that they continue to stay well-cared for by yours truly.
My dogs have helped me through a lot, and this is my way of giving back to them! Besides animals, I also love to travel and cook, having explored my country's restaurants and unique places. Follow me as I show you all the amazing tips and bits of information I learn along the way about our furry friends!