The holiday is around the corner, and to some, it means traveling, spending time with family, or just planning about the future. But no matter the situation, it is essential not to forget your dog. Just like you, dogs need activities that stimulate their minds and bodies.
However, having your pup as part of your holiday plans might not be easy like you would imagine. You have to think of the fun activities for dogs that don't involve your dog messing up the house or your Christmas tree decorations.
Nonetheless, that doesn't mean you can't both have a great time this holiday season. You can include the dog in some of your activities to make them part of your holiday plans. But if you are not sure where to begin, don't worry, we have what you need. From learning new tricks together to going for a dog massage, the list is endless.
Top 15 Fun Activities to Play with Your Dog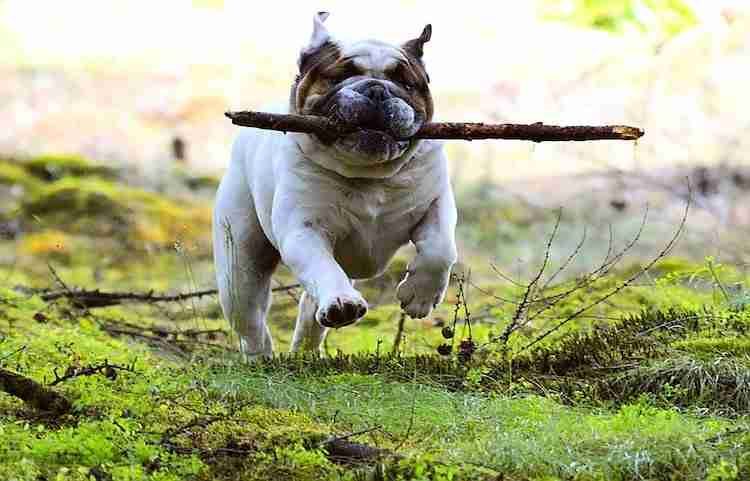 There are many ways to keep dogs active. From outdoor dog sports to indoor activities, we have put together a list of the top 15 best activities for you and your dog. With the following list, you can test your dogs mental and physical conditions, and you get to spend quality time with them.
1. Teaching Your Dog a New Trick
Depending on the period you have been together, your dog probably knows some of the best tricks out there. But does your pup know how to salute or army crawl or any other awesome trick? Dog tricks are great for dogs mental stimulation. To get started, teach your puppy to clean the house.
Knowing how to put things in their rightful place can be a fun activity only if you train him/her on how to do it. All you need to do is scatter all the toys in your living space and let the dog find them one by one. Nevertheless, you must first show him/her the right things to put away and to which spot. If it's a basket, pick up the toy and take it to the basket and let your dog see you doing that. A new trick is good for both mental and physical stimulation.
2. Open Your Christmas Gifts Together
We know you are looking forward to opening your gifts this Christmas eve under the Christmas tree. However, did you know you can share the activity with your dog?
When you include your pup in the activity, it will make it more fun and unique for you. Something else that would make the activity fun is if you get a gift for your dog. Having your dog opening his/her gift would brighten their day.
A gift is a way of appreciating someone, and dogs need to feel that too. They have been with you all year round, welcoming you home, cuddling you when you were heartbroken. So wouldn't it be nice if you just appreciated them with a gift?
Some of the great gifts for your dog include treats and sweaters. But, you can try something new this year by getting a dog camera such as Furbo. A pet feeder that brings a dog camera will help you keep in touch with them even when you are away.
3. Take a Walk Together
Taking a walk around the neighboorhood block is a fun activity that you and your dog are going to enjoy. The holidays are a time when people have put up their decoration on their homes, shops, and even the local dog park, or national park.
Taking a stroll with your dog in the evening, while admiring the bright and colorful decorations will brighten your day. However, before you do that, check the weather first. If it's cold, dress up the dog with a warm sweater or a coat. You don't want to spend the holidays with a sick pup. Another excellent place to take your dog walking are dogfriendly beaches.
4. Play Fetch With Their Favorite Toy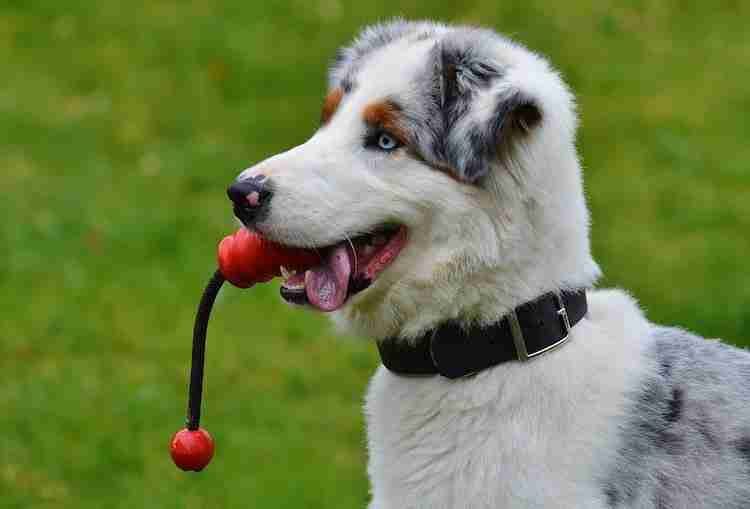 Playing games with your dog is a fun activity this holiday season, especially if there is snow in your area. Toss around his/her favorite toy for it to fetch. The back and forth and forth activity will help burn the unnecessary energy. When you are done playing, clean, and dry the dog to avoid illnesses.
The game of fetch is one of the most common games to play during the entire dogs life. It is an excellent way to keep your dog entertained with their own dog toys. However, make sure that you understand what is the current medical conditions of your dog before playing the game of fetch.
5. Visit an Animal Shelter or Nursing Homes
Find the nearest animal shelter and visit with your dog. A lot of animal shelters have many fun activities for the holidays. These activities are often for dogs and their owners to compete against each other. Animal shelters also offer treats for the dogs besides organizing fundraising for the protection of animals.
You might even get the chance to adopt a new brother or sister for your dog. Also, this is an activity that allows other animals to play with your dog making them more pet friendly. Nursing Homes are an extra option if you are going to have lots of people over during the holiday season. Day care center usually can provide medical advice diagnosis or treatments during your dogs stay.
6. Binge Watch Movies Together
The holidays are not complete without some fun holiday movies. Snuggle up with your pup on the couch or the bed with a warm blanket. Watching movies together will give you a chance for you to bond and create amazing memories. There are several movies to watch with your dog, just find the right one, and you will be good to go.
It might seem silly, but watching movies if one of the best indoor activities for dogs. Believe it or not, your dog enjoys both indoor activities and outdoor activities as long as you are spending quality time with your dog. A movie is an excellent indoor dog activity to keep your dog entertained on a rainy day.
7. Take a Dog Training Class Together
Instead of getting stuck at home, why not take a class together. You will get to spend time with your dog and also have fun. An obedience training class is one in which both of you are going to learn and have fun.
According to Dr. Stephanie Borns-Well from the Cummings Veterinary Medical Centre, obedience classes are a form of positive reinforcement activity. Every pet, whether a cat or a dog, can gain more from participating in such obedience training courses.
Training your dog with clicker training dog products can be helpful. But, obstacle courses will improve your pet behavior and pet health.
8. Visit the Local Dog Park
Another way of engaging in fun activities for dogs is by visiting the Dog park. Dog parks are an excellent opportunity for you and your dog to have a great time. You can carry a few of his toys to play with over at the park.
Parks are also good for your dog to bond with the other pets. However, make sure your dog is in a calm state to avoid causing trouble. Also, Regular walks on your local dog park are a lot of fun, and it can improve your dogs health. Dog walking is one of the best outdoor activities for kids and dogs combined.
9. Go to the Spa For a Doggie Massage
After a long week of fun activities, you need to relax and have a good time. The most crucial way to do this is by going for a massage at the Spa. According to Dog behavioral experts, your dog can benefit from a massage the same way humans do. Massages help their bodies increase blood circulation and also strengthen their immune system.
A doggie massage doesn't mean a more advanced massage like the Thai massage, but just a simple dog massage. Visit an animal massage parlor and make an appointment for your dog.
Another fun activity is combing the dog's hair to get rid of excess fur. Beagle shedding can be a nuisance; however, regular brushing will remove excess hair from the base. You can play some music to make the experience a memorable one.
10. Go for a Swim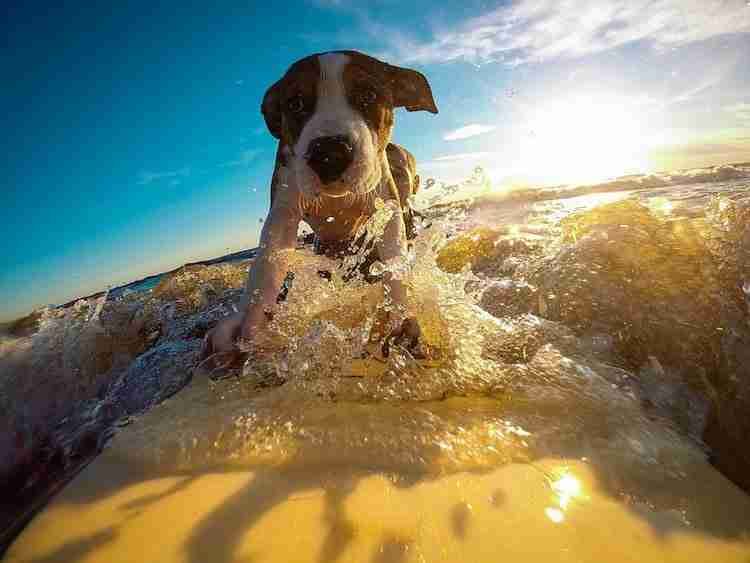 Swimming is a fun activity that both of you are going to enjoy this holiday season. When the weather is clear, pack up some treats and toys for the dog to play in the ocean. Swimming is good for burning all the excess energy for both you and the dog.
If your dog does not know how to swim, teach him/her, and offer a reward when they do it right. You can start by make the necessary preparations. Every pet owner should have drinking water and a floating vest.
11. Take your Dog to A hiking Trail
Why not take a hike with your fluffy bestie in a national park? If you are wondering whether pets are allowed on the national parks, they are. However, they have to be on a six feet leash according to NPC policy. The policy is meant to prevent them from wandering deep into the park. Similarly, the policy is intended to protect your dog and the park's resources from unplanned interferences.
During the hike, follow all the given guidelines and ask questions when you are not sure about something. Above all, don't forget to have a blast and take several Instagram worthy photos to show your friends. Hiking pictures make an epic Instagram post. Also, remember to use a dog walker in the hiking trail to keep your dog close to you for their own safety.
Remember to bring water and your dogs favorite treats.
12. Throw a Party for Your Pet
An excellent way to show love to your dog is having a party in his honor. Send out invitations to your closest friends and family. Ask them to bring their dogs along to keep your pup happy. Also, make sure to get your dog a cake and a gift for his/her special day. Remember to include fun, rigorous play activities for 30 minutes each. The sessions will keep them active while also in the mood for the party.
Adequate planning will help both of you relax and not go crazy at the last minute.
During the special day, ensure you dress up your pooch in a new outfit for him/her to feel special. Dogs can sense when they are the center of attention. Also, dog owners should purchase food puzzle toys or treat puzzles to keep their dog friends happy.
13. Take Memorable Videos and Photos
If you have a big family, include them in your activities with the dog. Make those ugly and extra-large sweaters for everyone and have them where them on Christmas eve. Then take videos and photos for the Christmas cards. Your dog will enjoy the attention, especially when you have him or her sit on the front.
A photo contest is also another fun activity. Also, taking pictures with popular dog breeds during holidays is an excellent way to create engaging content for your social media mobile apps. Who can resist hitting like button when they see a cute bull terrier or a pit bull pictures in their Instagram feed.
14. Play a Structured Game of Tug
The game of tug is an excellent way to create a bond and develop a strong relationship with your healthy dogs. Teaching your dog how to play this game efficiently can help control the destructive dog behavioral acts at home. Also, most times, this game is misinterpreted, and dog people think it can make them aggressive. On the contrary, if you teach them how to play this game the right way, they can learn different obedience command words.
When playing the game of tug, you need to play short intervals of five minutes or less. Tug can be fatiguing for dogs, so please make sure not to play this game with dogs that have severe medical conditions. For additional information, consult with a professional.
15. Good Old Hide and Seek
Pet sitters love to play hide and seek with their clients. You can never go wrong with the old hide behind the door trick. To have time you to hide, you can fetch their favorite toy, and when they engage, you can run and hide behind the door. Also, this game is great for your dogs body and brain. If you notice your dog is having a hard time figuring out your hiding spot, you can always call out his name.
Every mixed breed will love the hide and seek "start play" game. Also, you can arrange different play dates with other family members to create perfect family bonding time. This is one of the games your dog will be playing when you hire a pet sitting company when you go away on road trips.
Final Word
You don't have to spend the holidays alone or with family members like you have been doing for ages. Make this year's holiday a memorable one by including your dog in your activities. The above fun activities for dogs should guide you on what to do this holiday. Dog products like a collar with your dogs name are a great holiday gift.
Can dogs eat peanut butter? If you read our latest posts, you can find this answer and other stuffed kong recipes as well as sitter resources for pet care. Also, you can find different dog breeding tips and disc dog techniques. Your children health can also benefit from playing with your pet at home.
Last Updated on 02/08/2023 by Karen Snow

Hi! I'm Karen and a certified dog lover. As a freelance writer and blogger, I do my best to squeeze in some time with my dogs, learning more about the way they act and how I can make sure that they continue to stay well-cared for by yours truly.
My dogs have helped me through a lot, and this is my way of giving back to them! Besides animals, I also love to travel and cook, having explored my country's restaurants and unique places. Follow me as I show you all the amazing tips and bits of information I learn along the way about our furry friends!